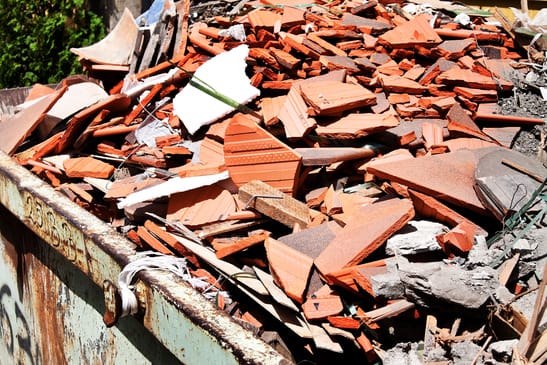 Steamatic's Post-Disaster Recovery Tips and Debris Removal Services
Every year, Canadian communities are challenged by all sorts of natural disasters. As elsewhere in the world, fires, floods, earthquakes, hurricanes, and tornadoes have all affected the lives of Canadian homeowners, but our climate also exposes us to the threat of hostile winters.
These disasters generate all sorts of debris. Fires eat into support beams and siding, causing catastrophic structural collapses and leaving mountains of ash, soot, and charred belongings in their wake. Floods leave behind sopping piles of water-logged possessions, short-circuited electronics, rotted wood, ruined flooring, and crumbling drywall. Hurricanes and tornadoes make any household object a deadly projectile, and dust your property in shattered glass. Hostile winter storms can cause damage similar to that experienced in floods as pipes burst, but hails and snow can also bring down gutters, crack windows, and ruin landscaping features.
The sheer amount of debris that is generated by these disasters can be staggering. A 1994 earthquake in Los Angeles left 7-million cubic yards of disaster debris for the community and municipality to deal with. Hurricane Andrew blew through Florida in 1992 and left 43-million cubic yards of cluttered, contaminated chaos in its wake.
What is a homeowner supposed to do with all of this debris?
Thinking about how to responsibly dispose of these mountains of fresh debris can seem like the last of your worries immediately following a disaster. Who wants to think about responsible disposal when their family, friends, community, and home security are all in jeopardy?
In the past, debris from these kinds of disasters was buried or burned within the community. Fortunately, our environmental awareness has since evolved, and these dangerous practices are no longer allowed. Nobody wants to burn contaminated debris and inhale the resulting fumes. Nobody wants to risk contaminating farmers' fields and drinking water by burying unsafe substances. And yet, few people know any other way of disposing of these unwanted debris.
Steamatic Demolition, Renovation, and Reconstruction clean up services can help.
Steamatic has more than 40 years of experience taking care of communities who have been wracked by disastrous events. Our rapid response team is standing by 24/7 to help in your clean-up effort, and our process has been calibrated for maximal efficiency over our decades in service to Canadian communities.
Our inspection team is highly experienced when it comes to accurately estimating the costs of your clean-up, and can give you a no-nonsense quote within hours of arriving on scene. We have access to a vetted professional network of electricians, plumbers, carpenters, roofers, heating specialists, and other craftsman who can be called upon to accommodate any demolition, renovation, or clean-up need that may arise. Our Steamatic experts will manage the entire clean-up project so that you can concentrate on more pressing concerns of home security and the well-being of your loved ones. We emphasize a caring and professional approach that ensures a thorough clean-up without any risk of losing or damaging any of the items you wish to keep.
What can my community do to speed recovery and reduce clean-up costs?
There are several preventative and reactive measures that communities can take the minimize their overall clean up costs and time commitment:
Make a long-term debris management plan. Communities should plan for worst-case scenarios and try to put clean-up contingencies in place. This plan should include debris collection strategies, identification of appropriate staging and temporary storage areas, and advice to help community members identify and handle hazardous waste.
Implement recycling programs. This step is much easier if your community already has a recycling plan in place, since you are able to focus on expanding existing capacities rather than building permitting, enforcement, collection, processing, and marketing initiatives from the ground up.
The efficacy of community clean-up efforts is questionable when left entirely to the affected community. Untrained workers risk hurting themselves or aggravating existing structural damages with their clean-up efforts, and emotional attachment to the properties being worked on can make things painful and slow. For these reasons, the best course of action to take if you live in a community affected by a natural disaster that has left tons of debris is to contact Steamatic.
Take advantage of our 40-plus years of experience in demolition, renovation, and reconstruction services, and find out why stricken Canadian communities have turned to us for years.