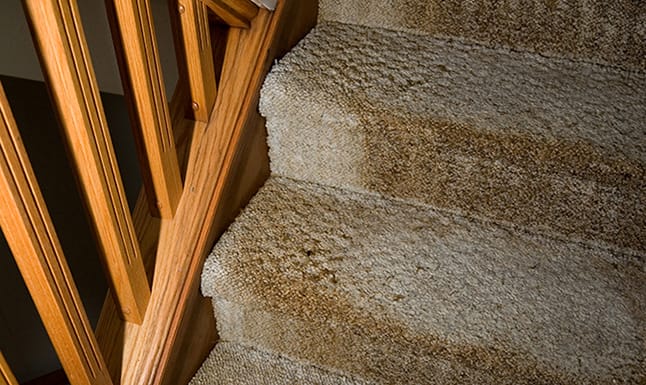 No matter how often you vacuum your floors, dirt and debris get tracked in over time and can embed themselves deeply into your carpets fibers and rugs, leaving stains and making them look dull and damaged. In particular, rugs and carpets that are laid in high traffic areas can contain a high concentration of pollen, allergens and other debris deposits that can leave it looking old and unattractive in a very short time.
Why choose Steamatic for your Carpet Cleaning Needs
Steamatic offers professional, effective and revolutionary carpet cleaning services. Using different, innovative technology and processes will give maximum benefits to your home or office floors.
Why choose Steamatic for your Carpet Cleaning Needs
Many carpet cleaning companies that claim to provide a professional carpet cleaning service use soap and water to remove dirt, debris and other contaminants. This process leaves your carpets looking great for a couple of days, but slowly you will notice they give off a distinct, unpleasant smell and that stains are gradually coming back. This is because your carpets are still wet or moist at the core causing the fibers to emit a stale, mildew odor, and the soap solution will have left a greasy residue on the surface which quickly attracts more dirt that and makes it look dull and dingy again in no time at all.
At Steamatic, we discovered through research and technology that there are far better, more effective ways to clean carpets that don't build up a soapy residue or create bad odors. We use very hot water together with a specially developed emulsifying agent to break down and liquefy the dirt and other contaminants. We force this solution deep into the carpet fibers and then suck the emulsion back into our special equipment with extremely powerful vacuums, leaving your carpet almost dry and very clean right down to its core.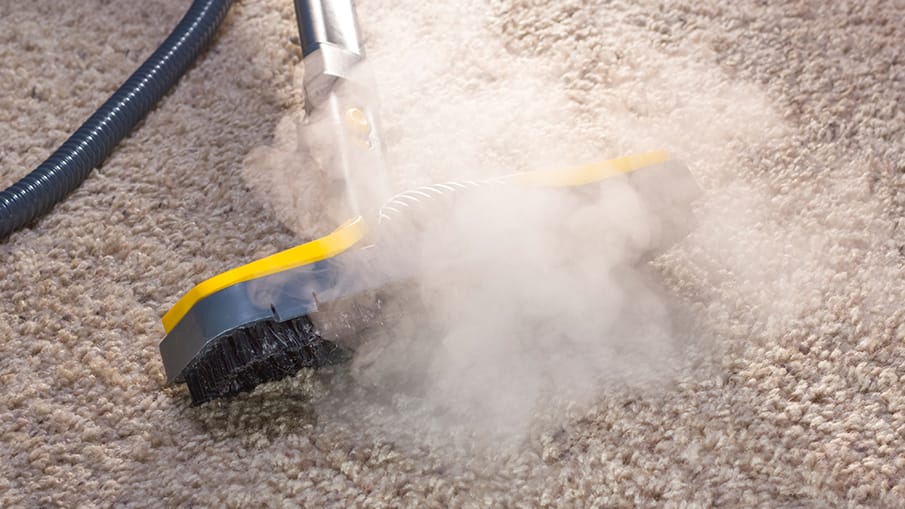 The benefits of using extra hot water are that it:
Quickly and effectively dissolves dirt
Quickly and effectively breaks down bacteria and other contaminants
Helps to lift stains
Only need to use a minimal amount of water
Carpet fibers get heated so your carpets dry fast once water is removed
No potential water damage
No stain outlines
No chemical, mildew or other after-odours.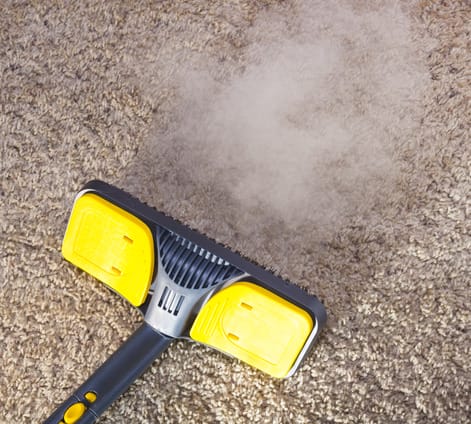 A unique Carpet Cleaning Technique made for Residential and Commercial Owners
Steamatic's hot water carpet cleaning services cater to both residential homes, hotels, and all types of corporate, commercial and other rug cleaning needs. To avoid damaging your hard wood and other hard floor surfaces, we prefer to take removable rugs away and clean them in our special warehouse facility before returning them to you to put back into position.
We recommend a regular vacuuming and a twice-yearly carpet cleaning schedule to minimize the amount of dirt and pollutants stored and to prolong the life of your rugs or carpet. Steamatic's extra hot water cleaning methods will not unduly damage or cause unnecessary wear and tear to your carpets and you'll find that they will look and smell fresher for longer and feel great underfoot.
To find out more about Steamatic's rug and carpet cleaning services as well as for an estimate of the cost of your carpet cleaning job, call us today.
See how Steamatic Canada is changing lives
We are very happy with the repairs and with Avalon Steamatic. Your team is fantastic! From the initial survey and analysis of the damage by Dave, to Kevin's team with their excellent carpentry and cabinet making skills, to the excellent work by the cleaning staff, and to your readily accessible self, keeping us in the loop on everything – we were in good hands, and we thank you. I'm pretty sure this was our second time around (second water damage) claim that your company looked after, and it was reassuring to have such a professional company restore our property. We would certainly recommend Avalon Steamatic for anyone going through a similar experience.
Mr Thorne - Steamatic Avalon