Air Duct Cleaning Service

Air duct cleaning should be an important and routine maintenance job in order to protect the health of your family and employees and keep your home or business premises safe from sick building syndrome.
The most extensive and rigorous air duct cleaning services
It's estimated that we spend roughly 90% of our lives indoors. This means that if we're surrounded by contaminated air when we're at home, at work, or even in school or college then we could be encouraging health problems now and in later life.
The benefits of air duct cleaning
Without routine cleaning, the dirt, dust, debris and other harmful pollutants trapped in your air vents and ducts will accumulate. These provide a perfect breeding ground for bacteria, viruses, mould and other unhealthy organisms. They are then redistributed with the heated or cooled air throughout your home, possibly making you and your family sick or prolonging respiratory infections such as the common cold or flu due to the lack of clean air. They may also be the source of bad smells which could leave your home or office with lingering nasty odours.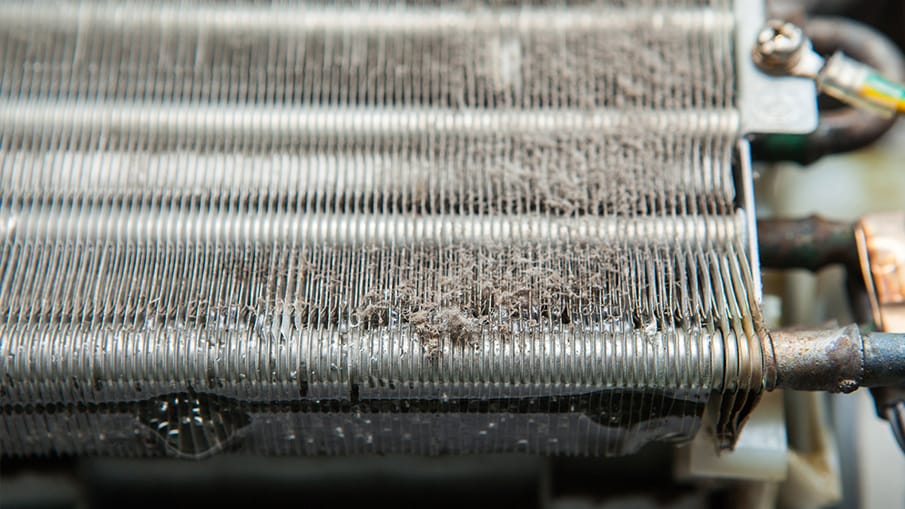 The benefits of having your air ducts cleaned are numerous:
Better air quality in your home
Your furnace doesn't have to work so hard to push air through your HVAC system
Odours can be eliminated
Clears potentially harmful bacteria
Provides cleaner, healthier environment for your family
Steamatic can provide you with customized cleaning services that are uniquely adapted to the state of your particular air ducts. We first dislodge any residue and contaminants that may be causing blockages and then insert our inspection equipment in your air vents. We collect and then analyze the contents to ensure no harmful bacteria, viruses or other unhealthy organisms reside in your home. If our analysis finds something lurking in your air conveyance system, we will then treat it with a sanitizing liquid to minimize or completely eradicate all unwanted bacteria and other organisms leaving you with clean and safe air. This treatment is EPA approved and safe for you and your family pets.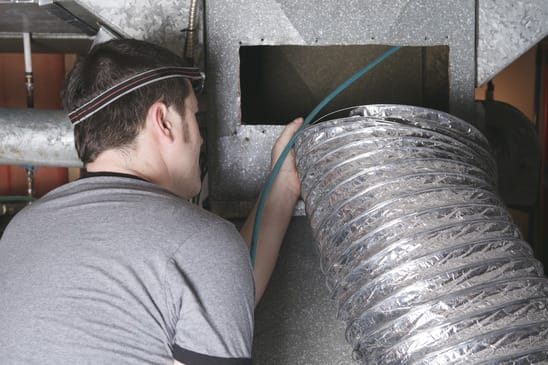 Steamatic uses unique, patented air duct and vent cleaning equipment
We are one of the few companies around that always remove and clean your HVAC coils when we service your system so that you are guaranteed cleaner air and will be able to control your home and business temperatures more easily and at less cost.
Steamatic is dedicated to providing the best and most innovative air vent cleaning services available today. We use rigorous methodologies and are constantly researching to make our cleaning techniques ever more effective and efficient. Steamatic technicians are courteous and knowledgeable and when you add in our patented equipment, you have a winning combination.
We will provide you with a free assessment of the current state of your air ducts and vents to determine the specific air duct servicing needs your home or business may require.
Contact us today to enjoy a cleaner and healthier environment in your home or office.
See how Steamatic Canada is changing lives
I would like to congratulate Jonathan for his exceptional customer service. Jonathan made my renovations experience a most enjoyable one. He is knowledgeable and trustworthy plus ensures great business relations. His personality, strong communication skills and client focus is why I will use Steamatic again if need be. His working habits show that he loves his job and understands the customer's needs. Jonathan is patient and kind and takes the time to put the customer first with a smile and thank you. Bravo!
Mr. Ehrlick - Steamatic Vaudreuil-Salaberry