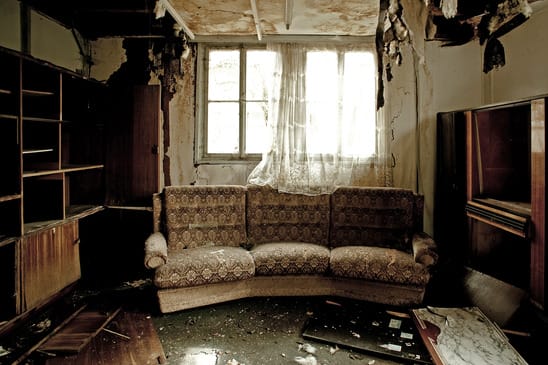 Attack of the Elements: Pre-Restoration Tips for Treating Fire Damage
 When disaster strikes, a speedy response can save you thousands in repair costs and lost items. If you have been the victim of fire damage, know that your best chance of recovery lies in Steamatic's post disaster restoration service.
Though calling Steamatic restoration and recovery experts is your best course of action, there are still some steps you can take while you wait for them to arrive. It is important to know what jobs you can tackle, as well as the dangerous ones to avoid. Following these simple recovery steps will help minimize the damages your home may be facing, and will ultimately help the Steamatic team give you the best results.
What to do in the aftermath of a house fire:
Cover your carpeted traffic areas with towels or old linens. This will prevent them from being soiled additionally by worker's boots, and will stop aggravated airborne soot from settling into these absorptive materials.
Discard all open food packages that you suspect have been contaminated by smoke.
Wipe down your porcelain bath fixtures to stop the onset of etching.
Wipe down the leaves of any surviving house plants to remove any trace of smoke residue. The longer this residue remains in place, the more likely your plant is to die.
Air out the house as much as possible.
What NOT to do in the aftermath of a house fire:
Do not attempt to clean any papered or flat-painted walls! Doing so without professional tools and experience can ruin your walls and compound residual soot issues.
Do not try cleaning carpets yourself! Covering clean carpets is advised, but amateur carpet cleaning attempts can lodge the soot stains deeper in the fabric.
Do not attempt to clean soiled upholstery, as you risk exacerbating the problem without knowledge of professional techniques.
Following these simple steps will help you minimize damages and cultivate the perfect conditions for the best possible recovery results. Contact Steamatic at 1-888-767-7616 today!