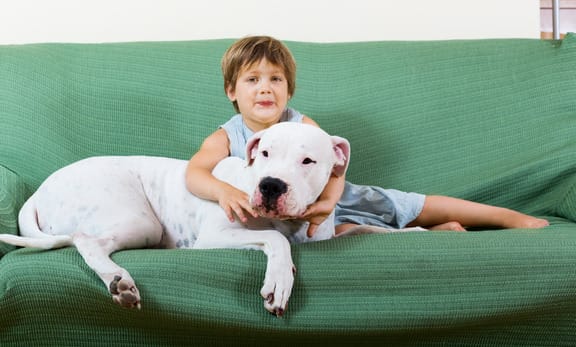 4 Simple Tips to Keep Pets Off Furniture
Pets can ruin furniture in a number of ways. Though we may treat our little creatures like our children, all of the love and affection in the world cannot undo the scratches, left-over pet dander, and fecal stains left by our pets. Unfortunately, damages caused by scratching and clawing cannot be undone despite our best efforts. In an effort to prevent homeowners from suffering expensive damages, Steamatic has compiled 4 simple tips to help keep your pets off of your furniture.
Invest in commercial pet-protection covers.
Many pet stores will sell products designed specifically to keep your pets off of your furniture. These are an excellent choice, and can provide peace of mind to home owners who have to commute into work and leave their restless pet behind. If you would rather not spend extra money, covering your furniture with plastic, blankets, or bed sheets is an effective scratch-prevention method, though staining can still penetrate the non-plastic options.
Use strips of double-sided tape on claw-contact areas.
Double-sided tape is an effective and low-cost solution for most scratch damages. Place two strips along your furniture's back, arms, and other high claw-contact areas that you have observed. Your pet will not like the adhesive sensation, and will avoid climbing wherever the tape is lain. Skip this method if you have leather furniture, as the adhesive can damage these surfaces.
Lay aluminum foil on your pet's furniture hang-out spot.
The constant sound of rustling aluminum foil can aggravate your pet and cause them to pick up and move off of your furniture.
Keep cats at bay with citrus smells.
Most cats dislike the smell of orange peels, so leaving some dried orange peel or zest on your furniture can help reinforce your pet's training.
These 4 simple solutions are effective, but are all a bit of an eye sore. For this reason, they should all be treated as temporary measures until your pet's training program is finished. If you run into trouble along the way and have pet dander and stains to deal with, Steamatic's professional furniture and drapery cleaning services can certainly help!