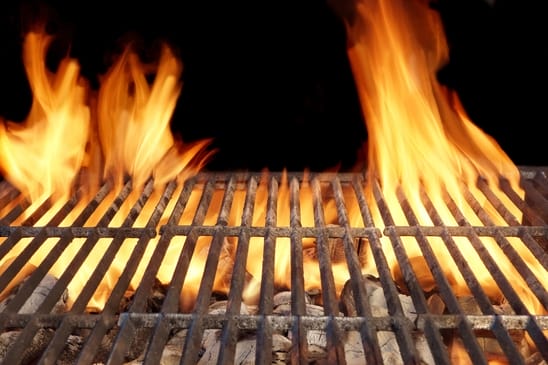 Spring and Summer Fire Safety Tips with Steamatic
With the warm spring and summer months ahead, Steamatic professionals would like to share some relevant fire safety tips to keep your family and home safe.
Summer Barbecue Safety
All grills are meant strictly for outdoor use. Wheeling your BBQ into the garage not only enhances the risk of fire in an enclosed space, but also exposes you to toxic gas, presenting a serious risk of asphyxiation.

Always keep combustible items away from the grill. This seems obvious, but can be overlooked in a crowded backyard gathering. Separate your BBQ station and socializing spots to avoid any chance encounters with loose clothing, spray-on sun screen, or alcohol.

Do not neglect your grill cleaning duties. Clean and service your grill as often as is recommended by the manufacturer. Empty out the catch-trays to prevent the accumulation of highly-flammable grease.

Never leave your lit grill unattended. This can be tough in whirling social situations, but be strong, and stay vigilant!

Keep a functional garden hose nearby. Make sure that the hose is not pinched up, and that the nozzle is in good working order. In the case of a flare-up on the grill, close the lid to limit oxygen flow, and target any openings in the lid with the business end of your hose.
Limit your use of fire-starting chemicals on the BBQ. This is important for a number of reasons. Not only do these fire-starting solutions often impart an unpleasant flavour on the food you are preparing, but they are almost always used in excess. Stick to charcoal or propane for a delicious and more manageable BBQ set-up.
Steamatic fire restoration professionals wish you a warm and wonderful summer. Stay safe with these simple tips, and soak up the sunshine!