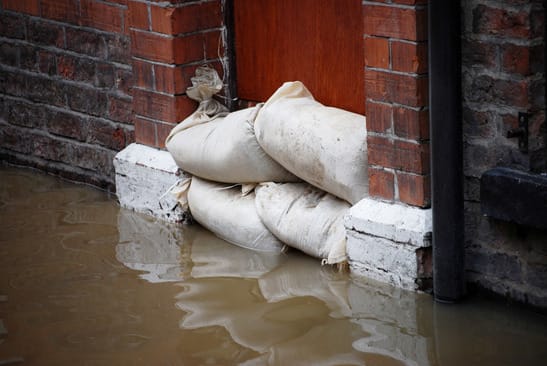 6 Simple Flood-Fighting Tips
Minimizing flood damages:
Keep your valuables upstairs. Most flood damage occurs in basements and on main floors when appliances and plumbing goes awry. Moving your expensive belongings and important documents upstairs can be all the difference between pristine possessions and water-logged waste.

Move your soft furnishings. Rugs, curtains, and other soft furnishing items should all be moved if you suspect flooding is on the way due to hostile weather conditions or malfunctioning plumbing. If left in vulnerable basement and main-floor areas, they will quickly be sodden and at risk of molding.

Prepare for the worst. If you are anticipating flooding in your areas, buying sandbags and floor boards to blockade your doorways is an excellent investment. These will stop water spreading through your home unchecked.

Secure your sentimentals. There is nothing worse than losing your photo albums or home videos to a flood. Indeed, these emotional losses can often outweigh financial damages incurred. Move all of these precious items out of harm's way, as no amount of insurance can replace them.

Keep a list of your contacts. Remember the days when you actually knew a handful of phone numbers by memory? Nowadays, with cell phone and computer contact lists, we rarely bother dialing numbers, but this reliance on technology can be a serious problem in a flood. Keep emergency contact information in hard copy somewhere in your house in case your cell phone or computer suffers water damage.

Pack yourself a flood kit. This kit should have your personal identification, any medication you may need, a flashlight, change of clothing, handful of portable and non-perishable snacks, blanket, and map at the very least. This can be a life saver if you need to evacuate your home.
These easy-to-implement tips can save you big repair costs and prevent many tears being shed. We at Steamatic urge you to be safe, and to contact us to handle your water damage restoration work for best results.