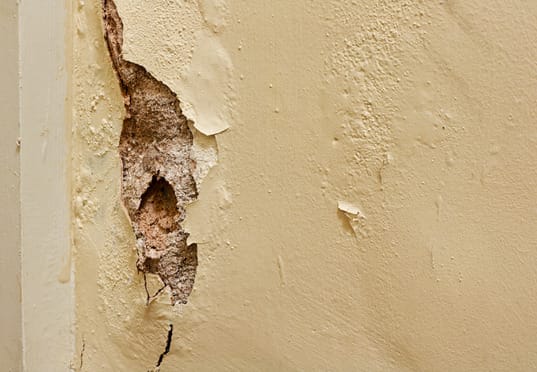 Water Damage Restoration for Property Owners
If water damage is not taken care of immediately, property owners will find excess water in their home that can cause electrical hazards, become costly, cause damage, even leading to hazardous mould growth causing health risks.
Water damage is a serious issue for property owners and is a very costly process to deal with. When water damage occurs in your home there are a variety of things you can do to start the restoration process. If you do not take care of the water damage right away you will find that mould and other hazards begin to become evident and this is when you should start to panic and call a professional!
2 simple steps to restoring your home after water damage:
Make sure the electrical power is shut off
Call a professional service (Steamatic)
The harmful effects of water damage can be decreased by prompt and effective intervention. Using Steamatic's water restoration services within the first 24 hours of damage can restore and revitalize your home and your personal items with amazing results.
How to spot water damage:
Feel for soft spots on the floor (around bathtub and other wet areas)
Look for rust (rust can lead to leaks)
Warped or cracked flooring (walk carefully long hardwood and tile, look for gradual rises under your carpets)
Check for discolored water coming from your taps
Check your home drainage system
Inspect the roof (missing shingles, pools of water, wind damage could cause leaks)
Steamatic professionals will have your home looking and feeling brand new again! Our restoration services will not only save you money in the future, but will allow you to live your home safely and comfortably. Call us at 1 888 767 7616 or visit us online to book an appointment today!