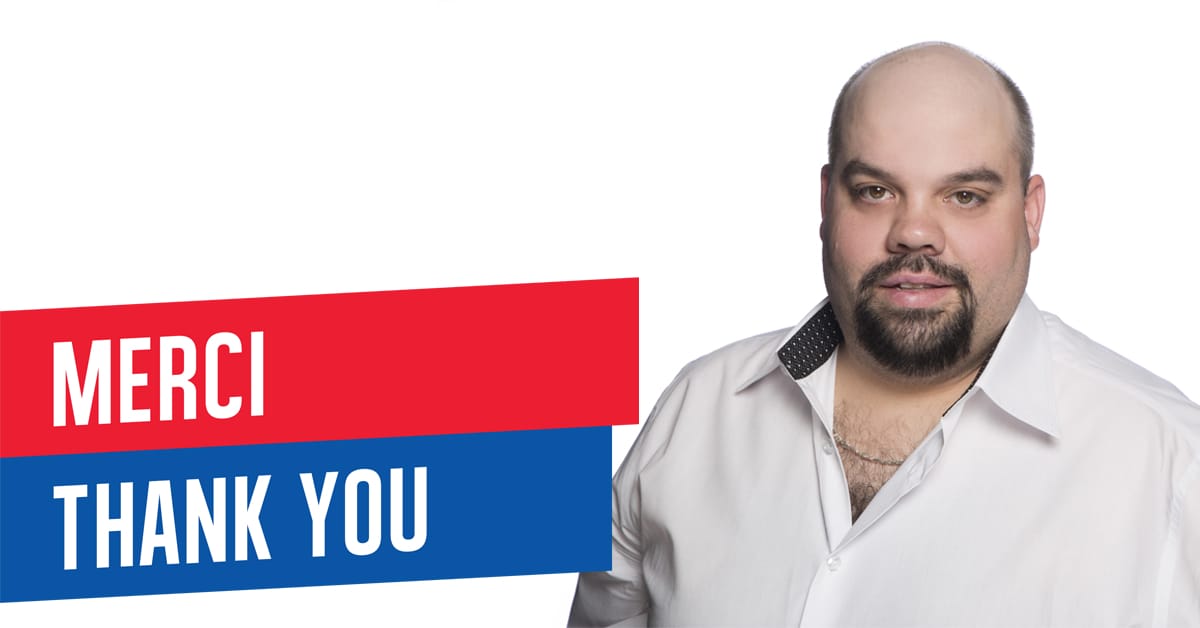 ERIC RICHARD TO LEAVE STEAMATIC HAUTE-GATINEAU
He leaves the network after more than five years as a franchisee
After several years as a general contractor and franchisee for the Steamatic network in Haute-Gatineau, Mr. Eric Richard has decided to make a change in his life by acquiring the outfitter La Pourvoirie la Baie du Nord, a dream he has cherished for many years.
"I had been part of the Steamatic network for more than five years. I was in the construction business before, and I didn't know anything about disaster restoration. With the support and experience of Steamatic Canada's head office team, I have had the opportunity to grow my business and have been given all the support I need. I learned a lot about the management side of a business during my partnership with the network and I'm sure it will help me a lot with my future business," said Mr. Richard following the announcement of his departure from the Maniwaki branch.
What would he say to an entrepreneur thinking of joining the Steamatic banner?
"Even if you don't know the disaster restoration industry like I did at first, by taking the necessary training, it's worth jumping in," continues Mr. Richard. The key is to be willing to fully commit to it."
"I still remember my first meeting with Eric. He was young and ambitious! He had questions about the disaster restoration industry, but when I showed him the list of services that the head office offered to its franchisees and understanding that the customer experience was his real calling card, he quickly gained confidence in our network," says Nancy Raymond, president of Steamatic Canada.
"Steamatic can proudly say of having rehabilitated the image of disaster recovery contractors in Haute-Gatineau thanks to our partnership with Construction Eric Richard and we are very grateful to him. We sincerely wish him the best of success in the pursuit of his dreams," concludes Ms. Raymond.
With the departure of Mr. Richard, Steamatic Canada is currently working to establish a partnership with a new management team that will be able to offer an exceptional service to the population of Maniwaki and Haute-Gatineau in case of disaster. In the meantime, our professional and dedicated teams at Steamatic Outaouais and Steamatic Buckingham / Petite-Nation are available 24/7 for all your needs.
About Steamatic Canada
Steamatic Canada is a franchise network in the disaster restoration industry that has been in operation for over 50 years. We are committed to offer an exceptional, quality service by implementing best practices to not only meet, but to exceed the industry standards, and help to minimize the stressful impact that these situations have on our clients. Our respect, devotion, rigour, team spirit and community involvement values are what makes us the undisputed choice of property restoration. We offer 24/7 full-service restoration from mitigation to rebuild and specialty cleaning.