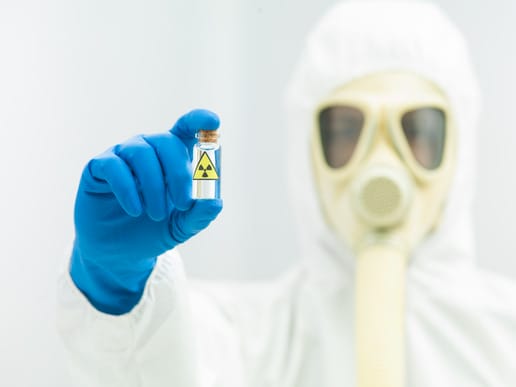 Trauma Scene Cleanup: Eliminate BioHazardous Wastes
Trauma scene cleanup typically involves the removal of human blood and other bio-hazardous wastes following major accidents, accidental deaths, unattended deaths, suicides and murders. Special equipment and techniques are required to remove forensic, and other residues left behind such as; pepper...
When cleaning up a trauma scene the goal is to clean, sanitize, neutralize the odors, as well as seal and remove all contaminated materials for disposal at a licenced facility.
It is important that if you find yourself in a trauma scene that you call Steamatic professionals to do a thorough clean of all hazardous wastes and restore your home back to comfort.
There are a variety of benefits that trauma scene cleanup services provide:
Family. After being the victim of a crime, your greatest concern is the health and safety of your family. Eliminating biohazards such as blood, will help return your home to a more regular, sanitary state.
Friends and Neighbours. Trauma scene clean-up professionals are trained to be discreet and act professional following protocol when dealing with a trauma scene. It is important that professional trauma cleanup services do not draw attention to the scene making it easier and more efficient to restore the scene in the fastest time possible.
The Law. Fingerprinting and evidence collection are difficult tasks that leave behind residue. Professional trauma scene clean up services ensure they clean the leftovers from police and first responders on the scene.
Biohazardous waste is any waste containing infectious materials or potentially infectious substances such as blood. Sharp wastes such as needles, blades, glass, and more that can cause injury when handling.
Biohazardous wastes consist of:
Human blood
Human bodily fluids
Laboratory wastes
Human tissues, organs, body parts and biopsy materials
Animal waste
As part of the Steamatic procedure we will eliminate all odors, disinfect and sanitize the location to ensure it is clean and as appealing as possible. We always work as efficiently as possible to ensure all traces of crimes and traumas are cleaned up. We want to help people restore their lives back to comfortability after being through a traumatic situation.
With Steamatic crime and trauma scene cleanup, we will work with your insurance company. If you would like more information on our helpful and sympathetic trauma scene cleanup methods, please call us at 1 888 767 7616 or visit us online to book an appointment today!