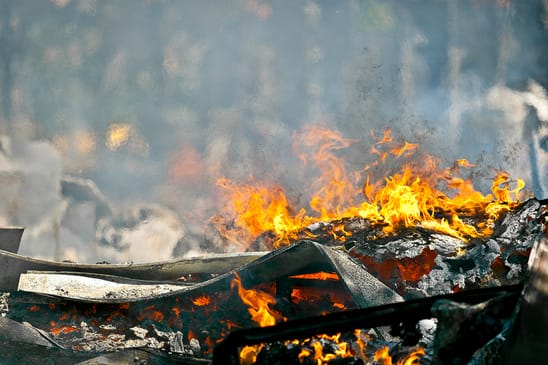 Re-structure Your Life After Fire Damage
A fire can occur at any time. No matter how old or new your home is, a fire could occur for a variety of reasons. Most people do not prepare for the destruction of a fire, so if this particular type of disaster strikes your home you will need to plan how to restructure your life.
Even the smallest fires can have a massive impact on a home or office and while the fire itself is obviously very damaging, so too are the smoke, soot, water and other materials used to put fires out!
With our restoration services at Steamatic we will:
Insure that you call your insurance company. After the damage has been properly handled by firemen, you are in a safe place, you should always get in touch with your insurance company to make sure you are covered so there are no more problems after restoration.
Will will evaluate the damages. Based on your insurance, a damage experts and policy covering representative will evaluate the work that needs to be done and they will send it through your insurance company to ensure you are financially covered.
Repair and Rebuild
Steamatic will take care of cleaning and making your items, home, or business clear of any leftover toxic chemicals and other dangerous materials that present due to fire damage.
For many people a fire can be very devastating. Depending on how severe the fire is you could be re-structuring your life for a very long time. Some tips for your safety after a housefire include:
Don't go inside until you know for sure it is safe
Call the right people to help (insurance, family, Steamatic restoration professionals)
Attend to every small and large (water, dust, smoke etc…)
A house fire can be very devastating for homeowners. It is important that you take the proper steps to getting your home back to normal and on track again. Don't be lost after damage, simply call Steamatic professionals at 1 888 767 7616 or visit us online to book an appointment.