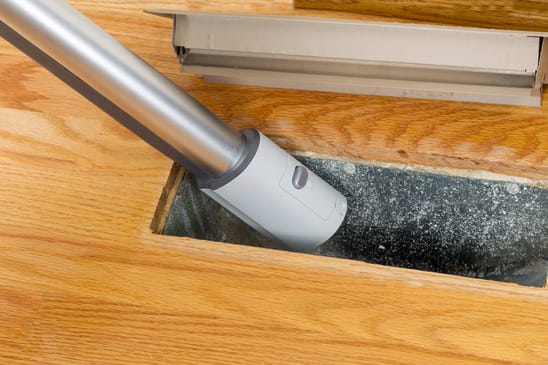 Air Duct Cleaning FAQ: 3 Common Questions Answered
This service is especially useful after home construction of any scale, thorough cleanings, and move-ins. During these times, airborne allergens are created, and existing dusts and pollutants are agitating. As a result, your family or business may be housed in a property that is recirculating polluted air. Many serious health repercussions have been linked to poor indoor air quality, but calling 1-888-767-7616 can put you at ease.
If you are interested in air duct cleaning, but want to learn more before giving us a call, then read on for all you need to know!
When is duct cleaning appropriate?
As mentioned earlier, air duct cleaning is best following any activity that is agitating or create airborne allergens. Air duct cleaning should be an important part of your general home maintenance routine, occurring once every 1-2 years at minimum. Furthermore, indoor air specialists agree that duct cleaning is needed in the following conditions:
When there is persistent water damage in observed in the ducts.
When slime, microbial growth, or mold spores are seen in ducts.
When built-up debris that may hamper proper airflow are detected.
When dust is observed being discharged from the supply diffusers.
When offensive odors are noticed

How are the ducts cleaned?
Each air duct cleaning job calls for something different, as both the layout of the ducts and their problems are unique from home to home. The Steamatic team tailors custom cleaning solutions to your home's specific needs, but some general principles do apply. In every cleaning scenario, Steamatic uses patented air duct and vent cleaning equipment that has evolved and refined through 40 years on the job. Aside from cleaning your vent covers and ducts with scrubbing and high-suction vacuuming equipment, we make sure to clean your HVAC coils and treat any water or mold damage that we come across during our thorough inspection. To learn more, visit our air duct cleaning page, or call us 1-888-767-7616.
What are some maintenance tips I can use to prevent any problems?
You can take some steps to prevent duct contamination in the home and workplace. The most important thing you can do is to schedule a routine inspection with Steamatic professionals. This recruits a set of highly-trained and experienced eyes to detect any imperfections before they become problems.
The next thing you can do is to perform routine preventive maintenance on your HVAC system. You should comply with the maintenance schedule recommended by your manufacturer. We also offer an HVAC cleaning service if you are unsure how to properly locate and clean your coils and components.
As a general rule, you should always try to seal off any ductwork when you are doing anything that could agitate airborne allergens. Take the time to create a seal before any serious construction, cleaning, or moving takes place. Good housekeeping is vital for air duct problem prevention, but without a proper seal, it can cause more harm than good.
The final step you can take to prevent air duct pollution problems is to try to keep contaminant sources away from your air intakes. This can include dusty old furniture, musty storage boxes, damp mop buckets, or anything that ends up cluttering up basements across Canada.
How do I avoid scams?
The proliferation of fly-by-night air duct scammers and door-to-door salesmen has scared many people away from this service. Don't let scammers discourage you – they are robbing you of the money-saving, healthy-breathing, easy-heating benefits of air duct cleaning. All you need to do is chose a company you can trust. Our Steamatic team has a stunning customer service history, with success that can be measured in the miles of clean ducts we have left in our wake. Don't take a gamble on an unproven company – choose Steamatic for an affordable clean that you can book 24/7.