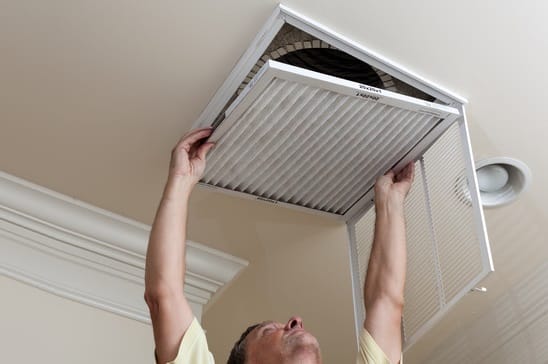 2 Reasons to Choose Steamatic for your HVAC Cleaning Needs
Steamatic have been helping keep Canadian homeowners' HVAC systems clean for over 40 years, with our HVAC cleaning services being one of the staples of our home maintenance and restoration suite. If you are wondering why you should choose us over the competition, then read on for 2 reasons why Steamatic HVAC cleaning is a great choice!
Experience and accessibility. With over four decades in the HVAC cleaning industry, Steamatic has refined their cleaning process to ensure great results in a small amount of time. Additionally, Steamatic is highly accessible, boasting over 45 franchises spread across Canada, each of which can offer the same top-tier service standard. All services are available around-the-clock.

Unparalleled cleaning process. Steamatic uses a 3-step cleaning process that goes above and beyond the industry standard to give you the best results. Often overlooked by Steamatic competitors, HVAC coil cleaning rids your home or business of the bacteria that collects in these problem areas. All said, Steamatic's HVAC cleaning process removes up to 82% of the mold, mildew, and other bacteria that lurks in the hidden recesses of your HVAC system.
Visit our website to learn more about our unparalleled HVAC cleaning process!